This Ming dynasty garden was modelled on those in Suzhou and is the most famous in Shanghai. The garden is split into six areas, each with their own atmosphere, style or layout. However, one continuous theme throughout is the undulating dragon topped walls and tiles.
There are a huge variety of different spaces in the gardens – from small, intimate corners to larger communal spaces around ponds or grass. Around every corner you can discover a different clever use of walls or rocks, admire delicate plants, or relax inside one of the many small halls.
As a centrally located and well-known tourist attraction, the Yuyuan Gardens can be very busy and crowded during weekends and the summer. Try and visit early in the morning or on a weekday to escape the worst of the crowds, and avoid just following the standard tour guide routes – explore smaller paths to discover little pockets of tranquility even on a busy day.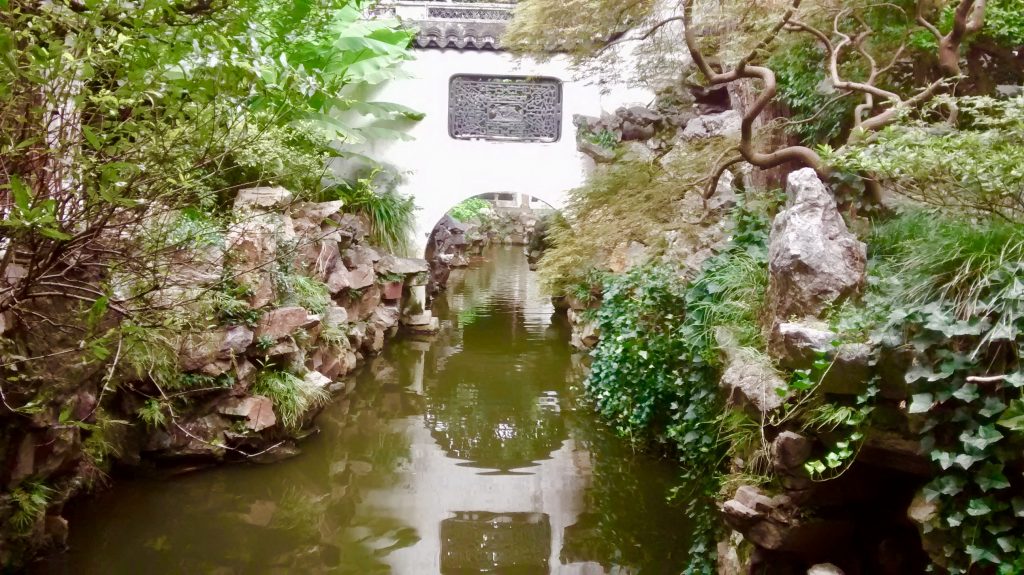 Water features
Water is a key focus of the Yuyuan Garden and you'll see it everywhere – from small streams to pavilion-lined ponds. The main entrance to the garden is reached via the zig-zag bridge across a popular fish pond.
Traditional architecture
The park is full of small halls and pavilions, each a beautiful example of traditional Chinese architecture. These have been designed to provide the optimum balance of shade and air flow, while maintaining plenty of views over the garden.
Exquisite Jade Rock
The most famous sight in the Yuyuan Garden, the Exquisite Jade Rock is over three meters tall and contains 72 holes all linked together.
Flower shows
At various times throughout the year, displays of beautiful flowers are on show around the garden. Of particular recommendation are the April orchid show and September Chrysanthemum displays. Throughout the spring and summer you can admire different flowers around the gardens, making the Yuyuan gardens somewhere to revisit throughout the year.
Tickets: 40 RMB (summer), 30 RMB (winter)
Opening hours: 8:30 – 17:15
Recommended visit: 1 hour
Transport: take metro line 10 to Yuyuan Garden Station (豫园站 – exit 1)